Odoo Implementation For Your Business
Get flawless Odoo ERP implementation services. We assure high-quality service and 100% satisfaction for all our Odoo clients.
Let's Discuss Your Project.
Enter Your Details and Quickly Connect With Our Team
Odoo ERP Implementation Process
We in-house talented and skilled Odoo developers to build your Odoo modules and customize your Odoo. Our extended team of IT experts makes sure every Odoo modules are built the right way and our customers gain 100% satisfaction from our service. The Odoo ERP implementation company takes pride in serving 160+ countries and many versatile Odoo projects.
Pre Analysis

- Meeting with key users, the board of executives, and evaluating the need.

Develop & Deploy

Detailed requirement analysis
Installation and configuration of Odoo modules
Customize the Odoo module to meet the client requirement
Setting up Users and access rights
Deployment

Data Migration

Migrate master data from the existing system to Odoo
Setting up an account and stock balances

End User Training

Training to the client/end user

Support & Maintenance

Functional Support
Bug fixing
Why Implement Odoo?
The Best Open Source to Boost Your Business
Integrated Business Application
One single application for all your business need. Odoo encompasses different modules that precisely answer your business requirements.
Highly Modular Application
Start with the basic odoo modules. Later add new modules based on your rising business need and requirement with the help of developers.
Constantly Revised Application
Odoo is constantly revised and updated. A Large community of odoo developers keeps rolling better versions with extensive functionalities every year.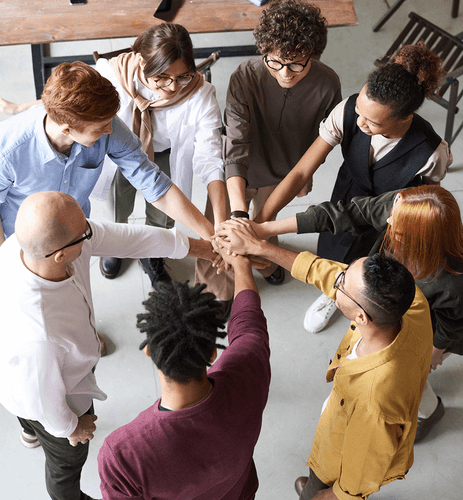 For Any

Industry

Business

Odoo Module
Experienced UI/UX Developers
High-Quality Coding Standards
No-third Party Outsourcing
Global Presence in 160+ Countries
Hands-on experience in all Odoo modules
Service in Enterprise & Community Editions
Hand-on experience in all any industry
Frequently asked questions
Well! there are many reasons for the rising prominence of Odoo in the business market. The key element is being open-source. This helps the business from vendor lock-in, higher software costs, and constrained functionalities. In the case of Odoo, the application is constantly improvised by the large community of Odoo developers guaranteeing the enterprise a stronger and up-to-date application. The ample support from various service providers assures future maintenance and support of the application.
The whole process kicks off from gathering your new business requirements and assessing current business procedures. With the help of ERP consultants, the business workflow is critically analyzed, unearthed the pain points, and later proposed with optimal solutions to fix the holes. The analysis is either done onsite or offsite. Via sitting together with the key resources of the business, a gap analysis is done, also documented an ERP implementation planning. Once everything gets structured, an ERP implementation project plan is released. Later the dedicated developers work on the project for a set period.
A decade of experience in Odoo allied service and hands-on experience in big Odoo ERP implementation projects. A strong team of techno-functional consultants, UI/UX developers, senior project managers make us a compelling choice for worry-free Odoo ERP Implementation.
We serve all industries like Manufacturing, Trading, Sales, Purchase, Accounting, Human Resource, POS, eCommerce, CRM, etc. No matter the industry, a qualitative and successful ERP implementation is deployed at customers end by our side.
Odoo implementation cost varies in accordance with the customer needs of each business. Odoo Community edition is available for free. For the Odoo Enterprise Edition we have packages, Package 1($999): comprises installation, configuration, training, backup
Package 2($1999): comprises installation, configuration, consultation, training, backup
Package 3($2999): comprises installation, configuration, consultation, training, assistance in master data importing, backup
Get in Touch
We are available for commissions and collaborations, and we are excited to hear from you about your projects
Connect Now